Holiday Packaging 2021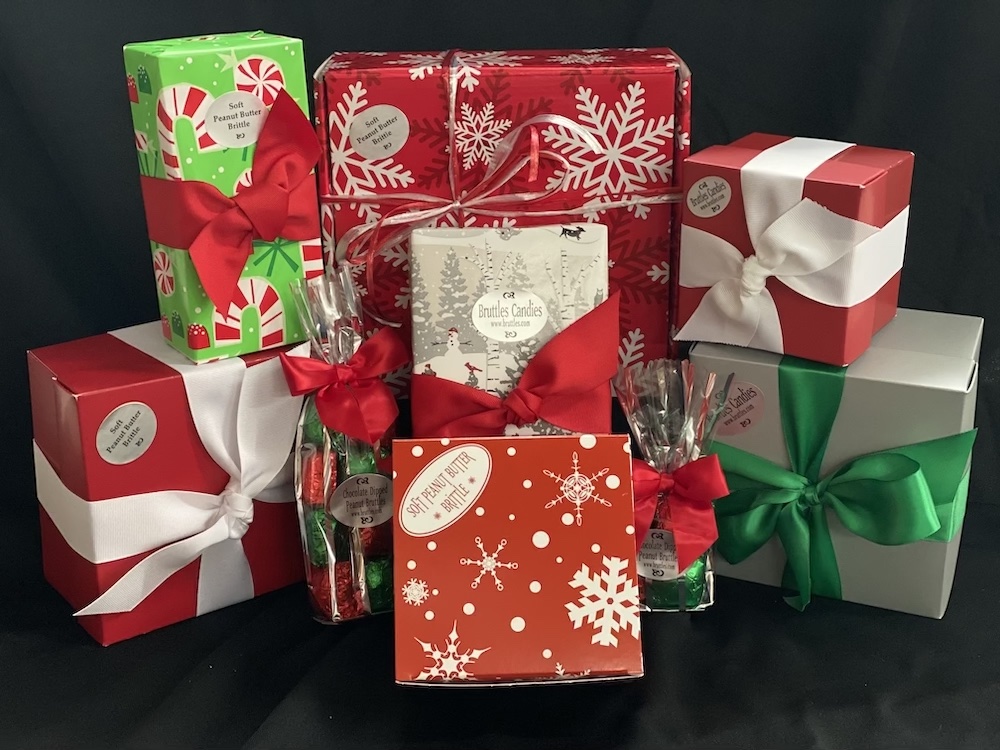 Our Holiday Packaging is up! Enjoy 15% off now through 11/29/21 with the code BF2021. Most of our products have a 6 month shelf life while others have a 3 month shelf life. Even if you order early your candy will still taste great!
REMEMBER... Every little thing is done by hand here. Please be patient with us! The best stuff comes hand made and hand wrapped!!
If you are wanting to pick up a large quantity from our Downtown location, please order ahead so we can make sure you are getting what you want. If you wipe out the shelves down there, it doesn't help anyone. Also, just because you select in-store pick up, that does not mean that you will get your order the same day. Right now we are able to stay on top of orders, but when they start coming in 100's per day it takes us a bit to process them all.
We cannot guarantee delivery dates. We utilize UPS and USPS and as we all know, they are working like crazy to make sure your packages are delivered. If you want to make sure your order is there by Christmas, we suggest you order early, especially if you are shipping to the East Coast as we are in Washington State.
All we ask is that you are patient with us and our employees. We appreciate all of your business and can't wait to get the season going!!